Rudyard Fearon : Biography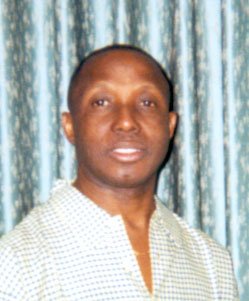 Rudyard Fearon works at University of Toronto Robarts Library. Over the years his poems have been published by most of the university's literary journals. His poems have appeared in other literary journals and anthology such as The Edges of Time.
Poems
His unique book, Free Soil, published in 2001 on CD-ROM with 67 text and CD audio tracks is one of the first of its kind to appear on the literary scene.
Apart from being a full member of the League of Canadian Poets, Rudy is a member of the board that runs The Art Bar Poetry Series, the leading poetry series in Canada.
Rudyard Fearon is profiled in the television series "Heart of a Poet." The Rudyard Fearon papers are housed at Thomas Fisher Rare Book Library.
Rudyard Fearon's works copyright © to the author.