Julie Berry : Biography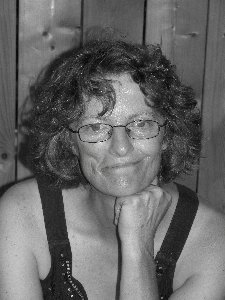 Photo credit: Joel Berry
Julie Berry lives in St. Thomas, Ontario. Her first book, worn thresholds was published by Brick in 1995 and reprinted in 2006. Her poems have appeared in a number of periodicals from Canadian Forum in the late seventies to most recently, The Literary Review of Canada in February of 2008. She placed first and third in the 2005 short grain prose poem contest.
Poems
Julie's work has appeared in numerous anthologies including the recently released Open Wide a Wilderness from Wilfred Laurier University Press. In 2007, she co-produced The Poetry of the Woods, an award-winning CBC production of Outfront.
Julie Berry's works copyright © to the author.