Zachariah Wells : Biography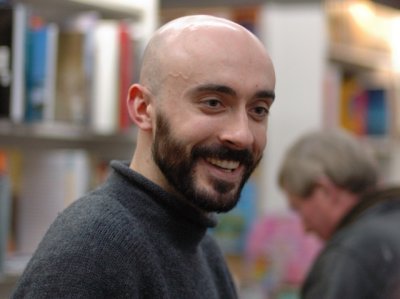 Photo credit: John W. MacDonald
Zachariah Wells was born on P.E.I. in 1976 and grew up in the rural area of Hazel Grove. He left home at the age of fifteen and has since lived in Ottawa, Montreal, Iqaluit, Resolute Bay, twice in Halifax and Vancouver where he presently resides with his wife, the writer Rachel Lebowitz. Besides writing and translating poems, Zachariah is also the reviews editor for Canadian Notes & Queries, a freelance writer and works seasonally for Via Rail on board the train. He has toured the country extensively, doing over sixty public readings. His poetry collections include the chapbooks Fool's Errand (Saturday Morning Chapbooks, 2004—out of print), Ludicrous Parole (Mercutio Press, 2005) and After the Blizzard (Littlefishcart Press, 2007), and Unsettled (Insomniac Press, 2004), a full-length collection distilled from seven years as an airline cargo labourer in Nunavut.
Forthcoming works include a new book of poems, a collection of critical prose, translations of the Québecois poet Emile Nelligan, and an anthology of Canadian sonnets.
Zachariah Wells' works copyright © to the author.