Susan Stenson : Biography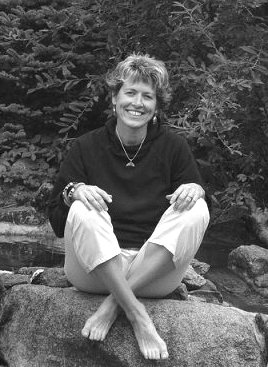 Susan Stenson's work has appeared in several literary magazines, most recently, Fiddlehead, Geist, CV2 and sub-TERRAIN and anthologies including Threshold: six women six poets, Vintage '99 and 2000, and No Choice But to Trust. In 2004, she won first prize in the ARC Poem of the Year Contest, Lush Triumphant, sub-TERRAIN Magazine's Annual Writing Contest and the Rona Murray Prize for Poetry, sponsored by the Victoria Arts Council. She also won first prize in the Great Canadian Literary Hunt, This Magazine's Poetry Contest 2000, the League of Canadian Poets National Contest in 1999 and the Hawthorne Chapbook Award in 1997 for her manuscript, A Little Less Swing, A Little More Sway.
Poems
Her poems have been short listed several times for the CBC literary prize and are also featured on buses throughout British Columbia in the Poetry in Transit program. As a participant in the national literacy Random Acts of Poetry Weeks, 2004 and 2006, Susan has read poems to politicians, police officers, principals and pupils. Her work has also been commissioned for CBC radio's Out Front Program. Sono Nis Press published her first book of poems, Could Love a Man, spring 2001, to rave reviews in several magazines including Arc, Malahat Review, Boulevard, Monday, and Prairie Fire. She lives ecstatically in Victoria with her family where she co-publishes The Claremont Review, a literary magazine for writers aged 13 to 19 which was Write Magazine's choice for magazine of the year, 2001.
Susan teaches English and creative writing to high school students in Saanich School District, has taught at Kamhlaba United World College in Mbabane, Swaziland and for The Victoria School of Writing. She is a regular on the roster of literary festivals, most recently for Poetry Africa in Durban, South Africa, Words Aloud 3, in Durham, Ontario, and for Forest Fest, in Port Alberi, British Columbia.
Susan Stenson's works copyright © to the author.