Linda Rogers : Biography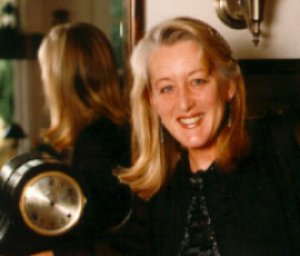 Photo credit: Barbara Pedrick-Blied
Linda Rogers, grand-daughter of the first male baby of European descent to be born in Vancouver, has lived all her life at the edge of the rainforest. Her familial antecedents include the writers Anthony Trollope and Gerard Manley Hopkins, pretty solid role models for an artistolelian view of the human comedy. She studied literature, theatre and fine arts at UBC and has spent her professional life teaching, reviewing, performing and writing prose, poetry and songs for adults and children. Rogers has taught at UBC, UVic, Malaspina College, Camosun College and online for Writers in Electronic residence. She is the host of Shaw Cable's book program.
Recently, she has been awarded the Stephen Leacock prize for poetry, the Reuben Rose Poetry Prize, Israel, the Dorothy Livesay Award for best British Columbia book of poetry, the Hawthorne Poetry Prize, the Saltwater Festival prize and the People's Poetry Prize, established to honour the late Milton Acorn. Rogers has three children and two grandchildren. She collaborates on children's books and music with her husband Rick van Krugel. When asked recently how she liked being described as a victorian institution replied "I am not a derelict public building .... yet."
She has an honours BA in Theatre, Fine Arts, and an MA in Literature from the University of British Columbia.
Work
President : Federation of BC Writers (I990), and League of Canadian Poets (1997)
Teacher : UBC, UVic, Malaspina College, Camosun College, Writers in Electronic Residence
Reviewer : Vancouver Sun, Victoria Times Colonist, The Toronto Star, Globe & Mail, etc.
Interviewer : Canadian Broadcasting Corporation, Shaw Cable host on Bookshelf - a television show about books and writers
Mentor : League of Canadian Poets, Queen Alexandra Solarium for Children, International Summit of Sexually Exploited Youth, Read Society, Surrey Writer's Festival, BC Festival of the Arts, Abbotsford Youth Festival etc.
Linda Rogers's works copyright © to the author.