E.J. Pratt : Biography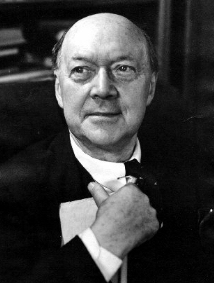 Photo credit: Victoria University Library (Toronto) E.J. Pratt Collection
From: Victoria University Library, University of Toronto, Special Collections: E.J. Pratt
E.J. Pratt, February 4, 1882 - April 26, 1964
Full name: Edwin John Dove Pratt. Born February 4, 1882 in Western Bay, Newfoundland. Son of Reverend John Pratt and Fanny Pitts Knight.
Married to Viola Whitney, August 20, 1913; they had a daughter, Mildred Claire, born 1921.
Educated at St. John's Methodist College, 1888-1901 (with a three-year interruption); Victoria College, (B.A., 1911); University of Toronto (M.A., 1912; thesis in demonology); B.D., Victoria University (1913), and ordained as Methodist minister (1913); University of Toronto (Ph.D., 1917). Title of Ph.D. thesis: Studies in Pauline eschatology and its background.
Employed as: draper's apprentice (1896-98); teacher, Moreton's Harbour (1901- 04); Methodist preacher-probationer, Clarke's Beach, Bell Island, Portugal Cove (1904-07); Assisant Minister, various churches in Streetsville, Ontario ca. 1913- 20; farming, postal work, selling books in Western Canada during summer months, ca. 1916.
Appointed: Demonstrator-Lecturer in Psychology, University of Toronto (1913- 20); joined faculty of Department of English, Victoria College, at the invitation of Pelham Edgar (1920); promoted to Professor (1930) and Senior Professor (1938), retired and appointed Professor Emeritus (1953). Appointed Visiting Professor, summer sessions, at: Dalhousie University; Queen's University; University of British Columbia.
Served as Literary Adviser to Editorial Board of Acta Victoriana. Was a founder and the first editor (1936-1943) of Canadian Poetry Magazine.
Memberships: Royal Society of Canada (elected a Fellow in 1930); Editorial Board, Saturday Night (1952-58); Canadian Authors' Association (Honorary President, 1955); Empire Club of Canada (Honorary Member, 1963); Arts and Letters Club (first Honorary Member to be elected, 1963).
Was awarded: Governor-General's medal, for The fable of the goats and other poems (1937); Lorne Pierce Gold Medal, for distinguished services to Canadian literature, Royal Society (1940); Governor-General's medal, for Br'beuf and his brethren (1940); D.Litt., University of Manitoba (1945); Companion of the Order of St. Michael and St. George (1946); LL.D., Queen's University (1948); D.C.L., Bishop's University (1949); D.Litt., McGill University (1949); Governor-General's medal, for Towards the last spike (1952); Gold Medal, for distinguished service to Canadian literature (1952); D.Litt., University of Toronto (1953); D.Litt., Assumption University (1955); D.Litt., University of New Brunswick (1957); D.Litt., University of Western Ontario (1957); Canada Council award (1957); Civic Award of Merit, City of Toronto (1959); D. Litt., Memorial University (1961); Canada Council medal, for distinction in literature (1961).
Published his first poem, "A poem on the May examinations," in Acta Victoriana (1909) while attending Victoria College; had Rachel: a sea story of Newfoundland in verse privately printed in 1917; produced Newfoundland verse, his first commercially published book of poems, in 1923.
E.J. Pratt's works copyright © to the estate of the author.