Susan Ioannou : Biography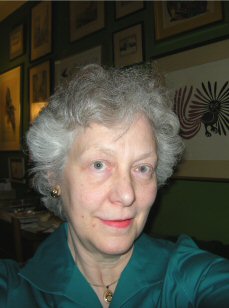 Susan Ioannou is the author of the poetry collections Clarity Between Clouds (Goose Lane Editions, 1991) and Where the Light Waits (Ekstasis Editions, 1996), as well as the literary study A Magical Clockwork: The Art of Writing the Poem (Wordwrights Canada, 2000). In 1998 Hodgepog Books published her children's novel A Real Farm Girl. In 2007, her collection about geology, metals, minerals, and mining history Looking Through Stone: Poems about the Earth was published by Your Scrivener Press. Her articles, poems, and short stories have appeared in more than 80 magazines and anthologies across Canada, as well as on the Women's Television Network. A Canada Council reader, over the years she has performed her work in many venues around Toronto, including Harbourfront. Her writing has received Writer's Reserve and Works in Progress Grants from the Ontario Arts Council and several prizes, most recently an Okanagan Short Story Award.
Born in Toronto in 1944, Susan Ioannou holds an Honours B.A. in English Language and Literature (1966) and an M.A. in English Literature (1967) from the University of Toronto. For six years she taught at Bloor Collegiate Institute as an English Specialist, and in 1973 also served as Vice-President of the Ontario Council of Teachers of English. In 1979 she worked as Managing Editor of Coiffure du Canada, then in 1980 joined Cross-Canada Writers' Quarterly/Magazine as Associate Editor and Columnist. In the same year she also became Poetry Editor for the Arts Scarborough Newsletter, for which she wrote a monthly poetry column for five years.
Poems
Susan Ioannou has given numerous presentations to writers' groups, as well as workshops for the Toronto Board of Education, Ryerson University, and the University of Toronto School of Continuing Studies. In 1985, to consolidate her activities as teacher, editor, and writer, she founded Wordwrights Canada, through which since 1988 she has offered a writer's correspondence course. She now works as Executive Editor of ClearTEXT Rewriting and Editing.
Her current professional memberships include The Arts and Letters Club of Toronto, Editors' Association of Canada, The League of Canadian Poets, Plain Language Association International, and The Writers' Union of Canada. In private life she is married and mother to a daughter and a son.
Susan Ioannou's works copyright © to the author.