George Ellenbogen : Biography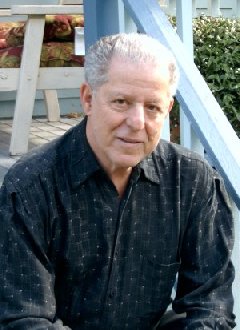 Photo credit: Henry Rosenkranz
George Ellenbogen attended McGill University and received his BA 1955 in English-Sociology. He was granted his MA in English from the Universite de Montreal in 1962 for his thesis, "William Morris and Socialism." His PhD, 1969, is from Tufts University for his dissertation "I the Lofty Stile Decline." An Approach to Swift's Poetry.
He has taught at Bentley College : as Lecturer 1965-66; Assistant Professor 1966-69; Associate Professor 1969-75: Professor since 1975-; Departmental Chair 1980-85; Director, Forum for Creative Writing since 1987-.
He has also taught at University of Siegen as Visiting Professor 1996; at Tufts University as a Teaching Assistant 1963-65; and at the College Militaire Royale de St. Jean as an Assistant Professor 1960-61.
He has done consulting work since 1995. In May 1996 (until 1997) consulted with Prof. Ralf Saborrosch of the University of Munich to discuss pedagogy and substance in the creative writing courses that I generally teach and the one I was teaching at the University of Siegen. In June 1996 consulted with Dr. Hans-Peter Soder, Director of Wayne State's Junior year in Munich about teaching creative writing and attracting funds to support visiting writers. During 1996 established creative writing program at the University of Siegen. Interviewed with Prof. Jean Tobin for her study, "Creativity and the Poetic Mind."
George Ellenbogen's works copyright © to the author.