Rhea Tregebov : Biography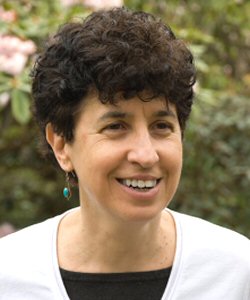 Photo credit: Sam Znaimer
Rhea Tregebov was born in Saskatoon and raised in Winnipeg. She is the author of six volumes of poetry: Remembering History, No One We Know, The Proving Grounds, Mapping the Chaos, The Strength of Materials, and, most recently, (alive), a volume of selected and new poems which was released by Wolsak & Wynn in September 2004. Her poetry has received the Pat Lowther Award, the Malahat Review Long Poem prize, Honorable Mention for the National Magazine Awards (poetry) and the Readers' Choice Award for Poetry from Prairie Schooner.
She had edited an anthology of translations from Yiddish, Arguing with the Storm: Stories by Yiddish Women Writers, which was published in Canada in Spring 2007 by Sumach Press, and in March 2008 by The Feminist Press, New York.
She studied at the University of Manitoba, Cornell and Boston University, where she earned a Master of Arts degree in English and American literature. Before being hired in January 2005 to teach at UBC, she taught Creative Writing for many years in the Continuing Education program at Ryerson University in Toronto. She also worked as a freelance editor of adult and young adult fiction as well as poetry. From 2002 to 2004, she was Coordinating Editor for Sumach Press in Toronto.
Her first novel, The Knife-Sharpener's Bell, was published by Coteau Books in 2009.
Rhea Tregebov's works copyright © to the author.