Wendy Morton : Random Acts of Poetry, 2007-2010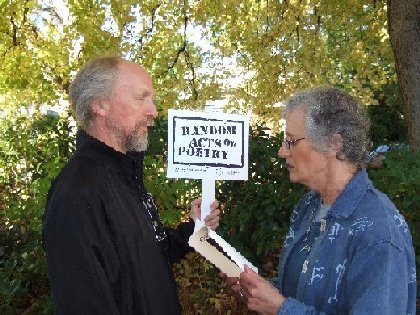 John Stettler being poemed by Wendy Morton on October 5, 2007 in Victoria, British Columbia during Random Acts of Poetry Week. John was in Victoria to read at the series, called Planet Earth Poetry at the Black Stilt, which Wendy runs.
Wendy Morton's works copyright © to the author.