UNIVERSITY OF TORONTO LINKS
Featured Poem
Poetry Collection at Laidlaw Library, UofT
Books, Bibliographies, Databases
Enquire About Becoming Part of This Site
OTHER LINKS
Poetry Magazines
Canadian Literary Publishers
Other Canadian Poetry Sites
International Poetry Sites
Margaret Atwood : Biography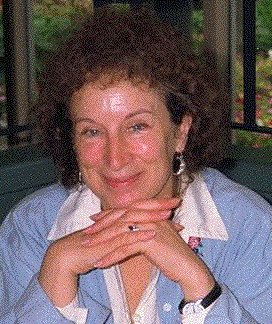 Margaret Atwood was born 18 November, 1939. Ottawa, Ontario.


Education: Victoria College, University of Toronto, B.A., 1961; Radcliffe College, Cambridge, Mass., A.M., 1962; Harvard University, Cambridge, Mass., 1962-63, 1965-67.

Places of Residence: Ottawa, 1939-45; Sault Ste. Marie, 1945; Toronto, 1946-61; Boston, Mass., 1961-63; Toronto, 1963-64; Vancouver, 1964-65; Boston, Mass.1965-67; Montreal, 1967-68; Edmonton, 1968- 70; England (London), France, Italy, 1970-71; Toronto, 1971-73; Alliston, Ontario, 1973-80; Toronto, 1980-83; England, Germany, 1983-84; Alabama, 1985; Toronto, 1986-91; France, 1992; Toronto, 1992-present

Employment: Lecturer in English, University of British Columbia, Vancouver, 1964-65; Instructor in English, Sir George Williams University, Montreal, 1967-68; University of Alberta, 1969-70; Assistant Professor of English, York University, Toronto, 1971-72; Writer-In-Residence, University of Toronto, 1972-73; M.F.A. Honorary Chair, University of Alabama, Tuscaloosa, Alabama, 1985; Berg Chair, New York University, 1986; Writer-In- Residence, Macquarie Univ., Australia, 1987; Writer-In-Residence, Trinity Univ., San Antonio, Texas, 1989.

Associations: Margaret Atwood was President of the Writers' Union of Canada from May, 1981 to May, 1982, and was President of International P.E.N., Canadian Centre (English Speaking) from 1984-1986.


Poems
The information provided here
is by permission of Margaret Atwood,
from her homesite, O.W.Toad :
www.owtoad.com
Margaret Atwood's works copyright © to the author.